The Blueprint for your Business
An online platform for confident team training and business systemisation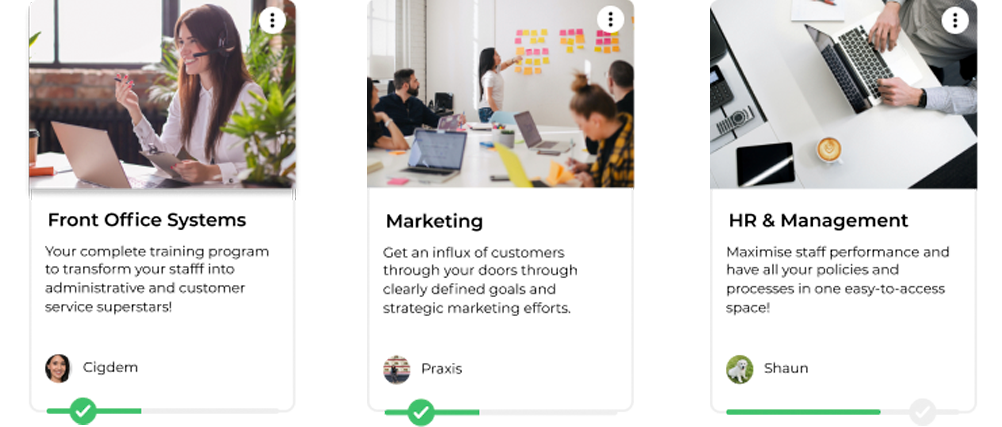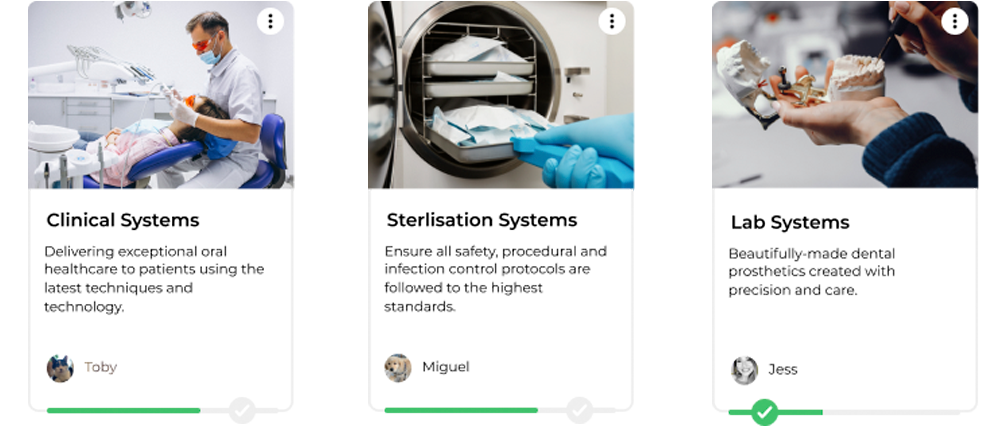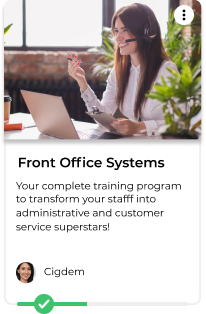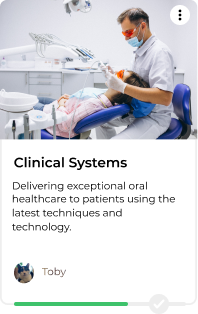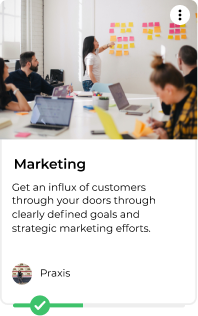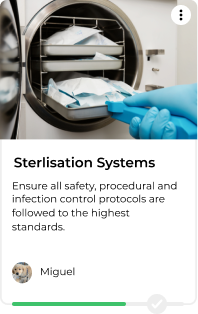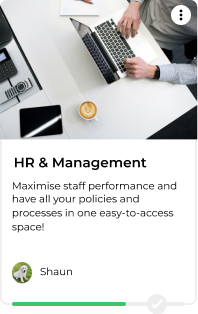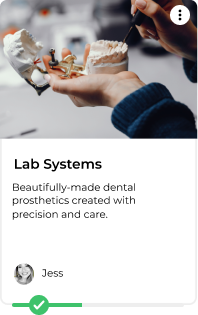 Your training manual sorted
A clear, structured and reliable training program for your team. Assign skills and track staff progress along the way.
Complete Dental Practice Kit
Included in your subscription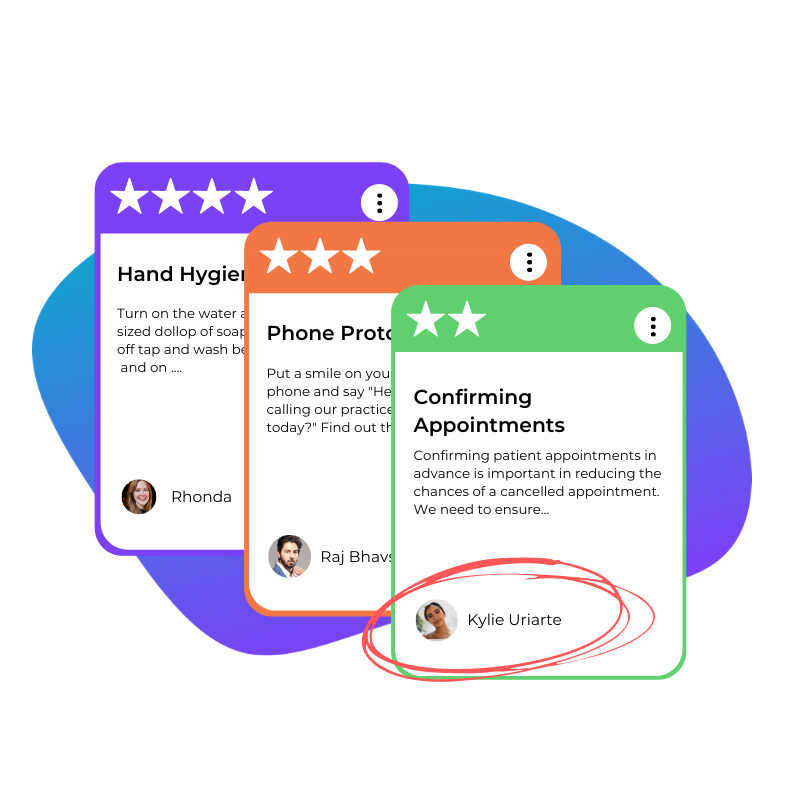 Accessible from anywhere
Whether you're working from home or in the office, you can access your training from a centralised platform – all online, all the time.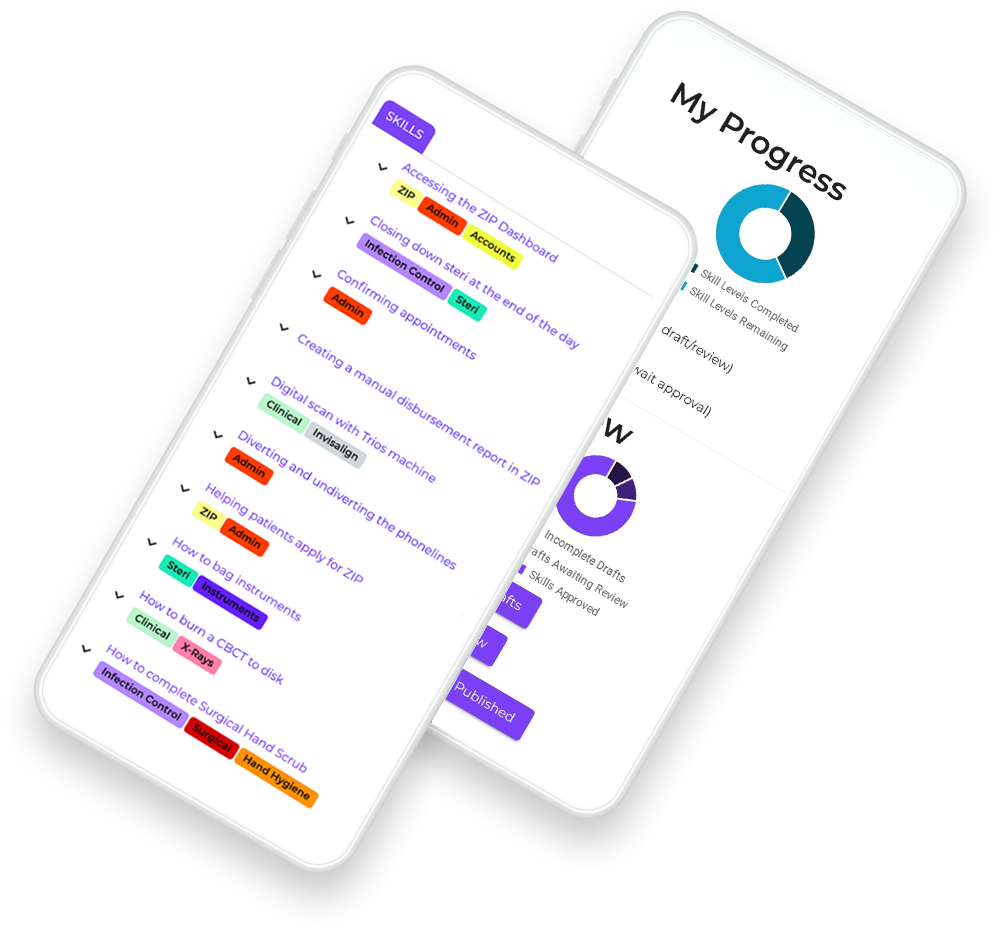 Elevate your team.
Create your dream business.
Using Level Up to achieve your business goals can be as easy as…
Onboard New Staff
1.  Add Users
2. Assign Pathways
3.  Track Progress
Upskill Staff
1.  Document skills
2.  Set competency goals
3.  Mentorship
Revamp Your Business
1.  Implement new processes
2.  Track staff training
3.  Give staff ownership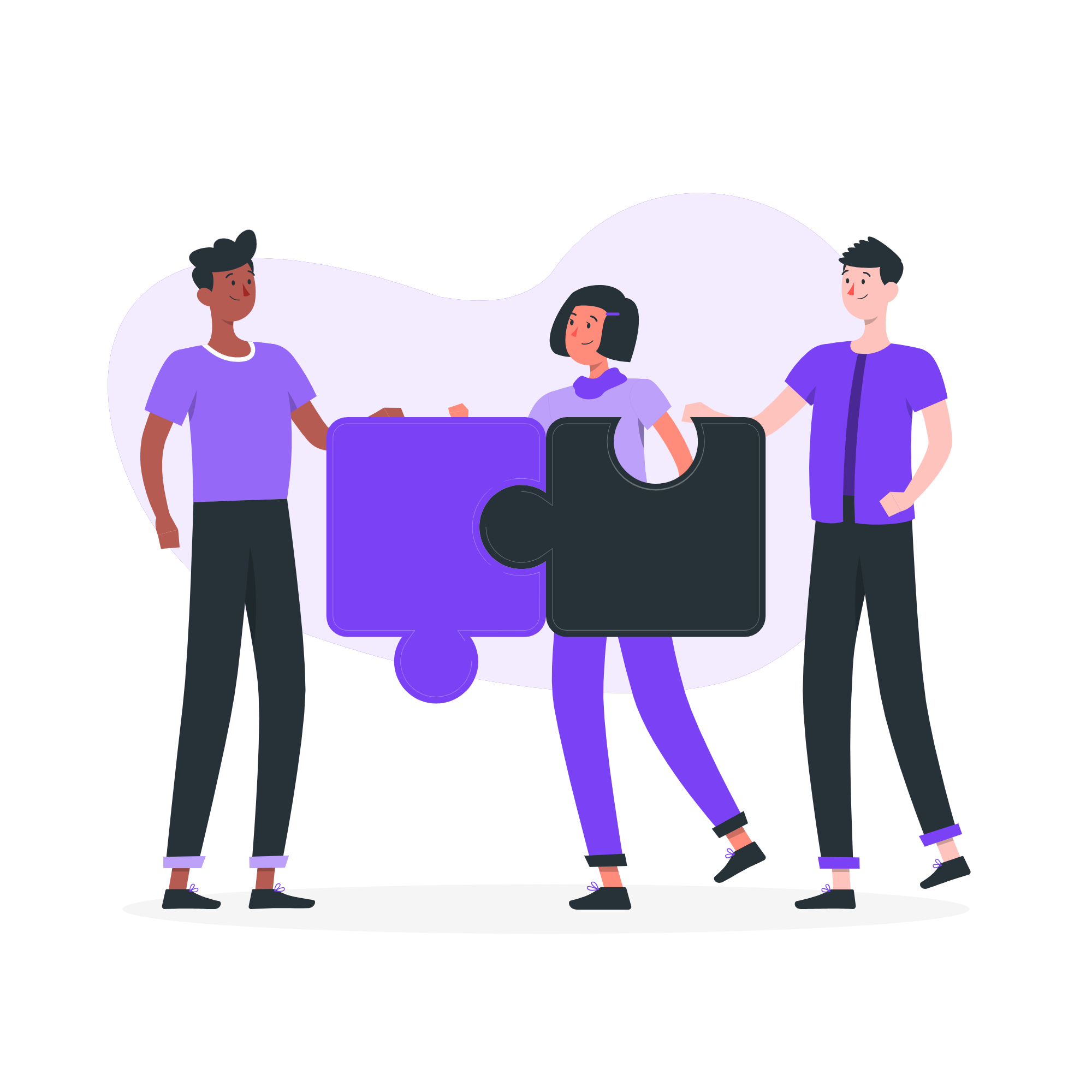 Transparency is key
Give your staff clarity in their role and your processes so they can function at their best every day.
PRODUCTIVITY
Competent and engaged staff means accelerated business growth.
COLLABORATION
Leverage the experts on your team to train others and contribute to the success of your business.
Self-driven training
Simply assign skills to your team and allow your staff to take initiative to reach their competency goals. Their path of growth is clearly defined and their progress is tracked.
INDEPENDENT LEARNING
New hires and existing staff can efficiently reach their maximum potential without the need to be micromanaged.
TRACK STAFF PROGRESS
Use staff progression as a springboard for continuous team development and improve training strategies.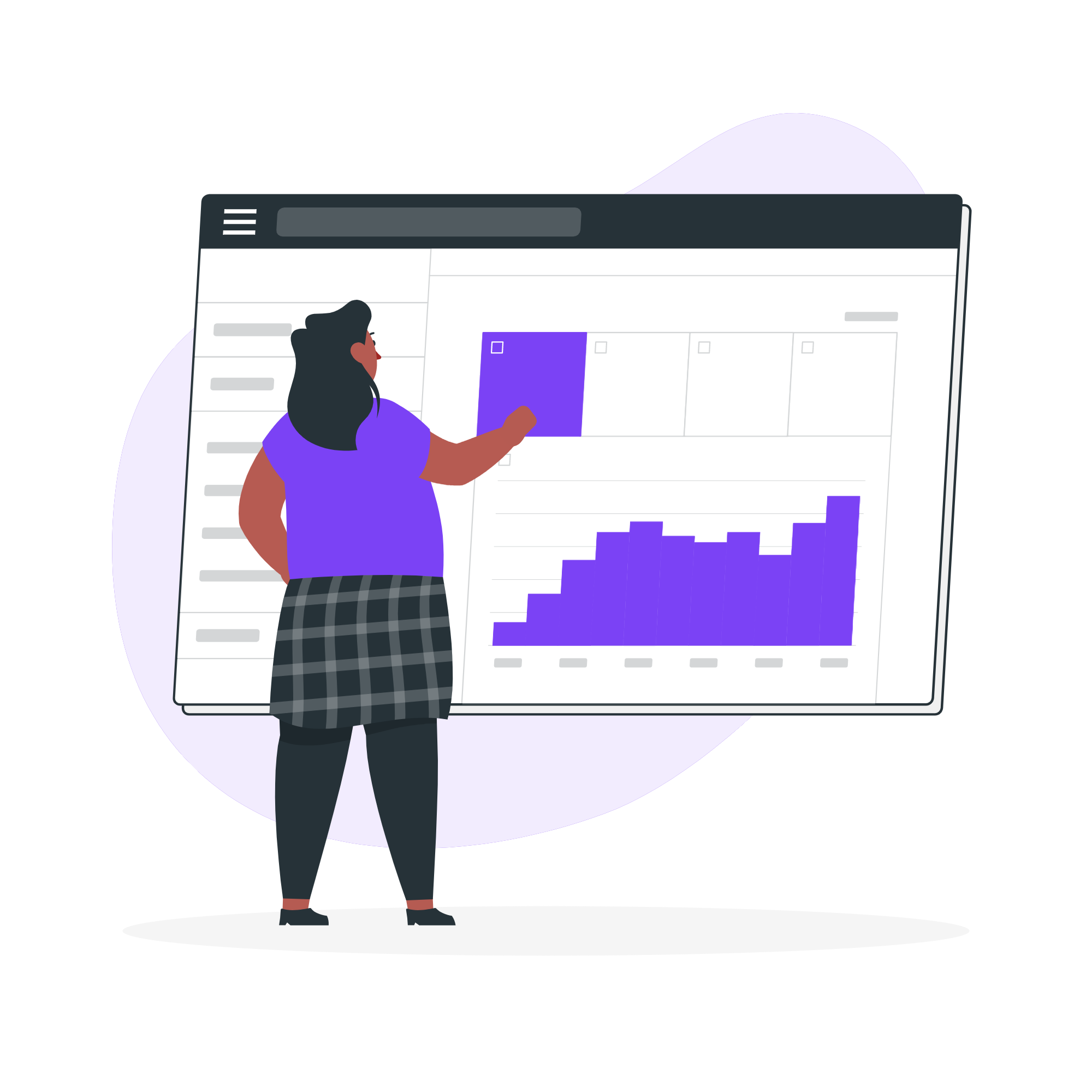 Subscription Pricing
Get your whole team on board
Monthly
Includes 5 users

$5 per additional user

Personalised team training

Intercom messenger support
Yearly
Includes 5 users

$54 per additional user

Personalised team training

Intercom messenger support

10% discount
Subscribe to stay in the loop!
We promise we don't send spam
Latest Posts
Keep up to date with the latest news, trends and hot topics.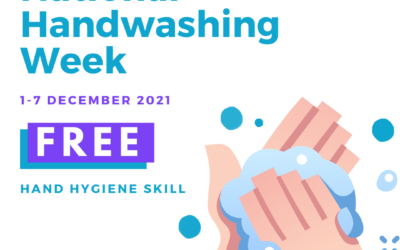 Personal hygiene starts with our HANDS, and this National Hand Washing Awareness Week, we want to take the time to remind you all how important it is to keep germs at bay by washing our hands at regular intervals throughout the day. It's the simplest way to prevent...